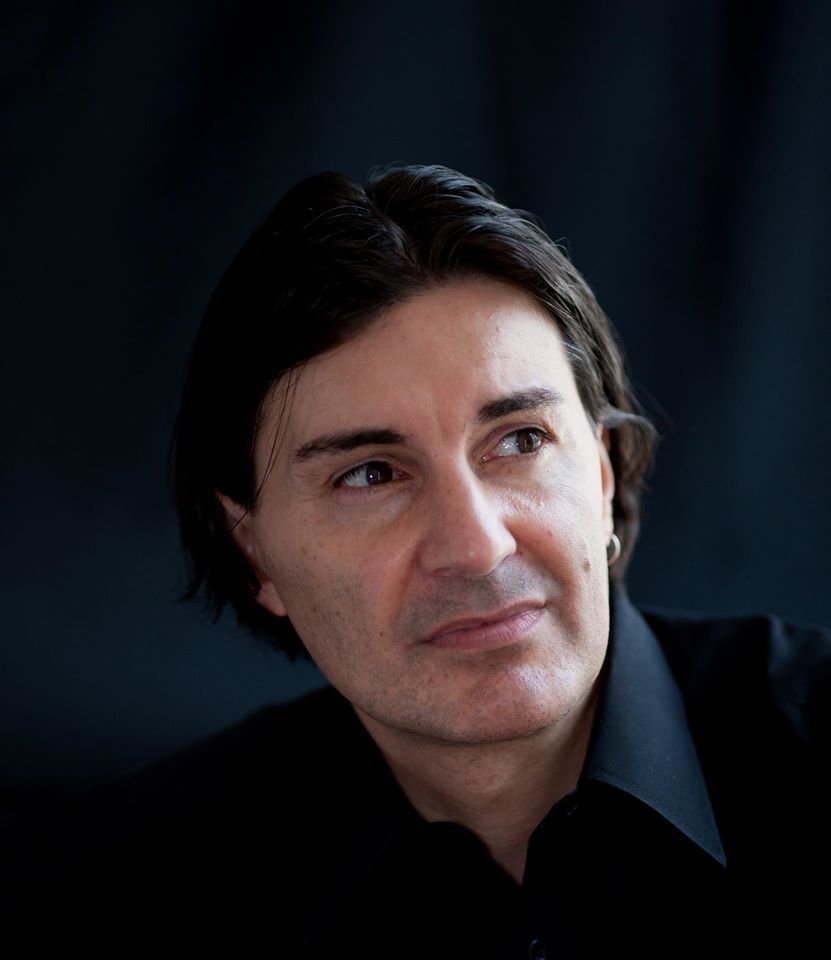 "Angelo Villani is an artist with original, creative and compelling vision"
Nikolai Demidenko, pianist

"Angelo plays with stunning conviction and intensity"
Benjamin Grosvenor, pianist

"His exceptional and microscopic sensitivity, the way he immerses us in sonority, allows us to soak up the edges of vibration as if letting subtle-coloured dye infiltrate and diffuse through our inner worlds."
Jessica Duchen, music journalist

"Angelo Villani is a rarity: a true Romantic. His playing is deeply personal, full of passion and nuance, and he is fearless about exploring the limits of expression, tone, and virtuosity, yet his interpretations always seem grounded and convincing."

Kevin Bazzana, musicologist and critic, author of biographies of Glenn Gould and Ervin Nyiregyházi
"Sadly we live in a world where every 6 months or so we are asked to believe that there is a new international pianistic sensation on the block, and of course, rather predictably, this almost never turns out to be anything more than typical journalistic hyperbole. Encountering a really distinctive, idiosyncratic 'new voice' is perhaps rarer than ever. Such a genuine article, appearing as if out of the blue - mercifully without the depressingly standardised credentials - is Angelo Villani who, in spite of his absence from the stage, sounds like a seasoned artist - someone with the charisma, uniqueness, nerve and talent to truly command attention."
Daniel-Ben Pienaar, pianist
"If one wished to discover a great artist whose poetic gifts remain untainted by the competitive, prodigy-driven ethos that routinely crushes the musical spirit of so many performers, one need look no further than Angelo Villani. In his virtual absence from the concert stage, Villani has continued to develop his artistic vision and sound world to pitch intensity. It is for us to keep up with him."
Benjamin Martin, pianist and composer


"Villani's performances always reveal a profound artistry which one comes across rather rarely - one that is reminiscent of the great pianists of yesteryear. He communicates a true poetic sensitivity and imagination. One moment a melody will sing and seem to float in mid-air, the next, a volatile, volcanic outburst. Villani plays his music as if he owns it, leaving nothing in the dressing room; he will tell you a story which is quite special."

Clemens Leske, pianist


"Villani's subtle approach, with nothing forced, is certainly a godsend, and he seems to commune with the piano as the most expressive of instruments."
Colin Anderson, critic, editor of
The Classical Source


"In Villani's playing, the contrast in dynamics and timbre as well as his kaleidoscopic narrative and extraordinary way of expression were all impressive. Through Villani's dense and dramatic account with the heavy, rich, powerful sound, not only did I sense composers' presence, but I also heard Villani's inner voice."
Akemi Yokohori, reviewer of

The Chopin

Magazine 
---
Back to
Angelo Villani Top
Back to
fugue.us
---