Back to Nyiregyházi Top

Film performances/recording fragmentsi1929-46)
---
Nyiregyházi did not leave any official studio recording during this "slum" period, although several documents suggest that he became more mature artistically without losing technical perfection. These small fragments, extracted from three films and a promotional LP, are all of his peformances that remain from his peak. What a loss!

---

1. "The Lost Zeppelin"(1929) directed by Edward Sloman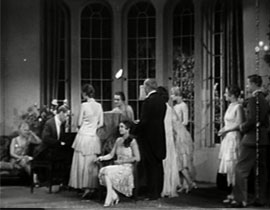 His performances can be heard from 8:24 to 9:06(Liszt, Hungarian Rhapsody No.12), from 9:18 to 10:20 (Liszt, Liebestrame No.3), from 10:20 to 10:53, (Liszt, Hungarian Rhapsody No.12)Aand from 1:01:04 to 1:01:25. (Liszt, Liebestrame No.3). The latter two soundtracks are uploaded
Liszt, Hungarian Rhapsody No.12


FILM VERSION.

2. "Soul of a Monster" (1944) directed by Will Jason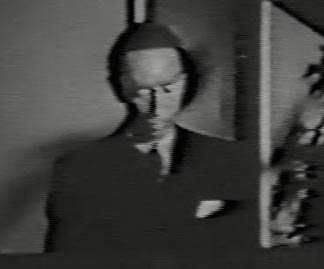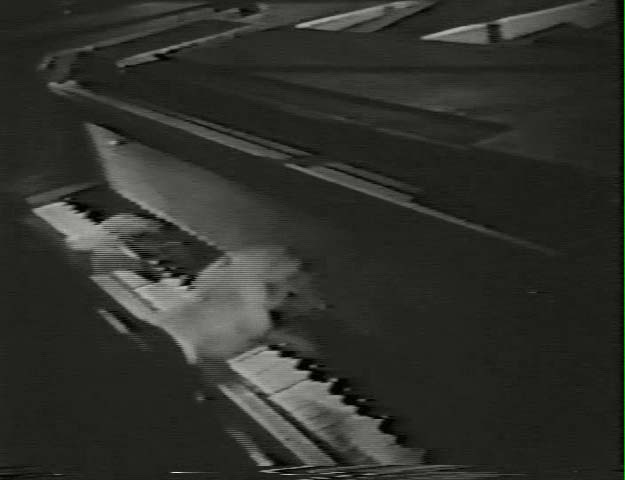 He briefly appeared as a pianist "Ervin" in this 1944 film. His magnificent performances of "Spanish Rhapsody" and "Mephisto Waltz" can be heard. His dialogue ("Perhaps, it would") is also included.

SEE FILM VERSION

3. "The Beast with Five Fingers" (1946)



He performed "Chaconne" (Bach=Brahms) in three sequences (#1, #2, #3). His left hand appears near the end of the film.
(Kevin Bazzana has recently reported that there is no evidence that the left hand performer was Nyiregyházi. This information has been updated in the Japanese edition of "Lost Genius" (Feb, 2010). )

4. Federal music project promotional LP (1936)

Federal music project (FMP) was a part of the US new deal program. He performed occasionally since 1935. This promotinal LP includes recording fragments of "Before the dawn"(Cameron O'Day MacPherson) played by Nyiregyhazi and Altschuler with the Federal symphony.

---
Back to Nyiregyházi Top